Radio Shows

Dick Robinson's American Standards by the Sea
The Society for the Preservation of the Great American Songbook presents "Dick Robinson's American Standards by the Sea" heard and seen all across the United States and around the world on great radio and TV stations and 24-7 from their web site: American Standards by the Sea - Syndicated Radio, CT
Listen to Branchetti on "American Standards by the Sea"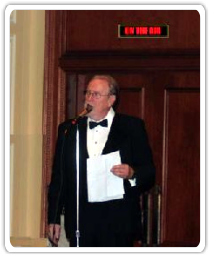 DENNY FARRELL.COM
The Original Big Band Showcase

Philip Newbery's "Morning Melodies"
Philip Newbery
Morning Melodies
Monday – Wednesday, 8:00 AM – 10:00 AM
Email: info@wmbgradio.com
Phone: (757) 229-7400
| | |
| --- | --- |
| | Philip Newbery is the host of "Morning Melodies" on WMBG AM 740, in Williamsburg, VA. You can also listen to the show live on the Internet at www.wmbgradio.com where he is listed under 'personalities' the show is on weekdays 8:00 AM -10:00 AM EST. |

Celebrity Radio by Alex Belfield
| | |
| --- | --- |
| | Alex Belfield interviews the biggest stars and reviews the world's top destinations, productions, attractions and restaurants. Belfield has broadcast on over 80 Radio Stations in the UK. He has appeared nationally on BBC Radio 2, BBC Five Live & Capital Gold. In 2013 celebrityradio.biz officially attracted 6.1 million minutes viewed via YouTube. |
Enjoy Celebrity Radio's exclusive Lawrence Branchetti interview...

"The Golden Voice" Recently Featured on KYRS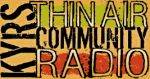 The "Golden Voice" was featured on strong>November 28, 2010 on KYRS, Spokane, WA. The segment featured an interview as well as the music of Lawrence Branchetti.
KYRS - Thin Air Community Radio is a volunteer-powered, non-commercial, listener-supported, Low Power FM community radio station in Spokane, Washington. [visit web site]

Radio Italy Live New York
The World's #1 Station for Italian Music. Live from New York City. Since 1998. Italian music only! Live streaming from Manhattan, New York.
Lawrence Branchetti is a "Friend of Radio Italy Live New York".
Friend of Radio Italy Live New York
Lawrence Branchetti
Lawrence Branchetti, an Italian/American entertainer, sings the classics songs of Gershwin, Cole Porter and more in the style of Dean Martin and Frank Sinatra.